Join the COBOA
If you wish to join the COBOA, Click Here to fill out an application.

---
Not a Licensed Official?

Click Here to go to the OHSAA page for becoming a licensed official.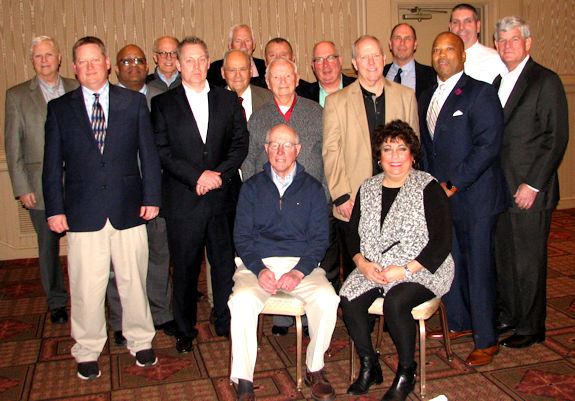 Past Presidents who attended the 2019 COBOA Banquet
Ask the Expert
I was told by 2 coaches that OHSAA supplied a memo that states the maximum number of quarters allowed per day is now 6. Is this correct? Click Here to read the Expert's answer.